Getting the right colour repeatedly or as a one-off special request in your sweet treats can be hit and miss and frustrating, to say the least. Sweet Colour Lab, the creators of Artisan Accents Gel Colors, recognised this and set about simplifying the colouring of Fondant, Royal Icing, Cake Batter, Buttercream, Marzipan, Macarons, Cookie Dough, Meringue and more!
Here at Edible Image Supplies, we love the Sweet Colour Lab strategy, which is not to produce 100's of colours, in turn making colouring costly and cumbersome. Instead, they chose to demystify colour theory by developing just 11 basic colours and providing the user the formula to achieve any colour. This method also means a colour can be replicated accurately time and again. No guesswork required!
Available via our Edible Image Supplies shop, the Artisan Accent range* consists of intense, fade-resistant, flavourless colours that mix easily with almost every baking/sweet medium. By utilising the detailed Sweet Color Lab colour chart you can experiment with colours and reach any hue or colour required. The beauty of this product is that a small amount goes a long way. Colouring is simple, the more colour you use the darker the colour, and the less colour you use the lighter the colour.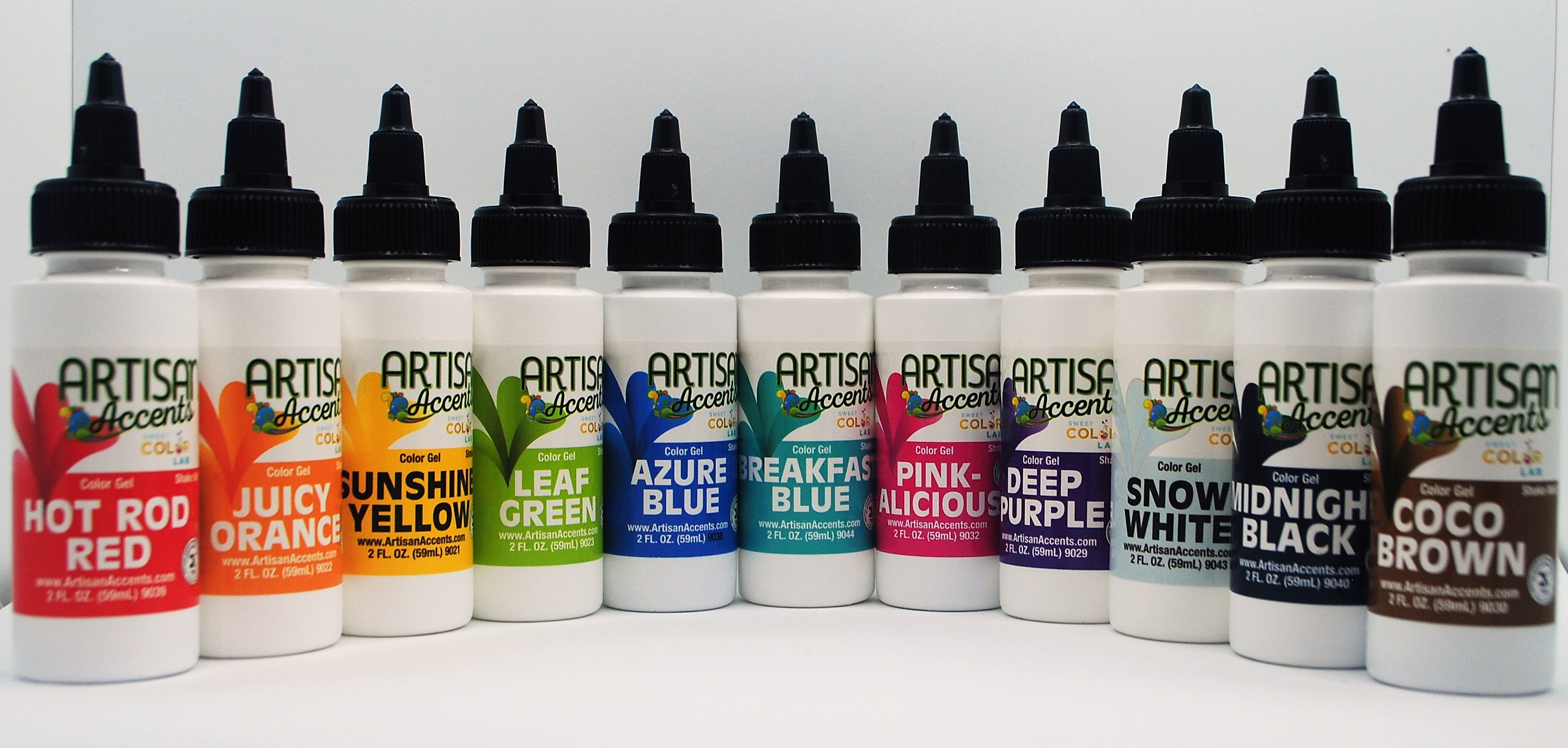 Bonus! When used in conjunction with Artisan Accent Dilution solution the gel colours can also be used as watercolour paints and for airbrushing.
Each colour gel bottle comes with a twist nozzle with a dropper component for easy use and storage and has a 2-year shelf life once is open.
Reasons You Need Artisan Accents Gel Colours in Your Kitchen:
Suitable for almost every baking application
Hundreds of vibrant, beautiful colours are achievable with just 11 core colours.
No guesswork required! Colours can be replicated accurately time and again by using the colour chart (insert chart).
Easy to mix.
Cost-effective & space-saving.
No warping the taste or texture of your sweet creations.
Available in Australia at Edible Image Supplies.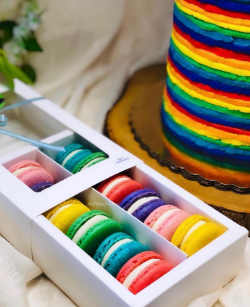 Artisan Accent Colour Gels (through EIS) make it easy and cost-effective to mix your colours. The gels provide infinite blending possibilities to create the colour combinations you need for your sweet project.
*Available as a set or individually.