Beautifully made embossed cookies have been the foundation of Claudia Aussel's business Monogram Cookies, but now edible image logo cookies are leading the race in popularity for this growing business. Whichever you go with, you can be assured they will look and taste divine.
1. How did your sweets business or journey begin?
My cookie journey began in 2018 from my home kitchen. What started as a hobby whilst working as a full-time receptionist slowly became a side business. Orders started to increase, as did clientele and social growth. Once I outgrew every inch of our family home it was time to move into our commercial kitchen, where which we're baking away today!!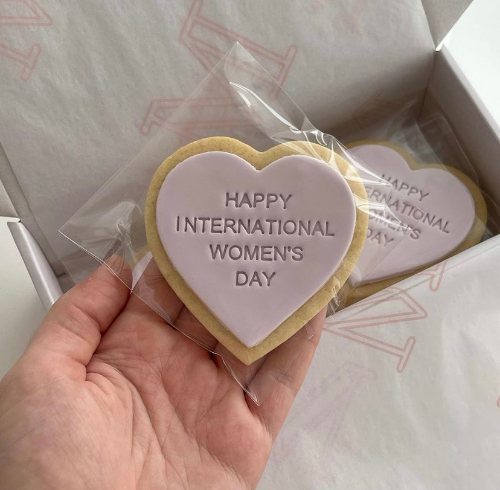 2. What has starting your own business meant for you?
Starting my own business meant that I was able to live my passion. I am in control and essentially am my own boss. I am also able to have a flexible work-life balance (sometimes).
3. What have been/are the biggest challenges you face(d) in regard to starting/building/maintaining your business?
One of the biggest challenges when running a sweets business is keeping up with the constant changes and trends in the cookie world. There are always new product releases and viral cookie designs which can be hard to keep up to date with.
4. What do you feel are the benefits of using edible images?
Since adding edible images to our product range our logo cookies have become our most popular cookie. Who doesn't love edible branding?!!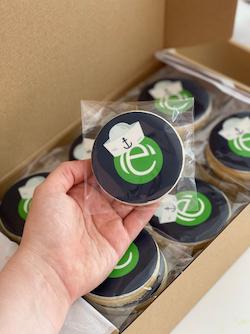 5. What is your favourite type of treat/design to create?
Logo cookies are definitely my favourite cookie to bake + decorate.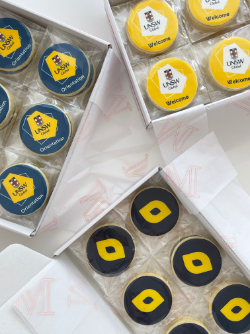 6. What is the current trend you're seeing in edible images?
The current trend I have seen for edible images is logo/image cookies, I am certain it will never go out of trend. Such a timeless branded statement!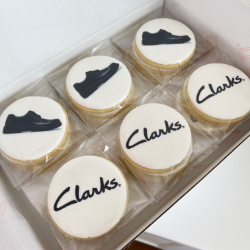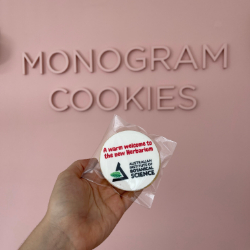 7. What is the funniest/most unusual sweet creation you've been asked to make?
One of our funniest / unusual orders came from our "Design Your Own Monogram Cookie". Custom text cookie stated "Congrats on bail".
I can't think of a better way to celebrate the special occasion than some cookies!
8. Do you have any tips you can share when either printing or applying edible images?
My best tip when using edible images. Less water is best!!!
Applying too much water as an adhesive will create bubbling and also take forever to dry.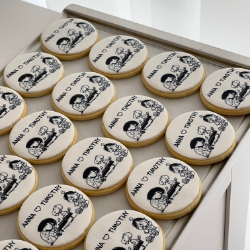 9. What is your "can't live without" sweet making tool?
A sweet making tool I cannot live without is the guided rolling pins. It gives us the exact thickness for our cookie dough + fondant for a consistent finish for all of our cookies.
10. What do you do for yourself within your life and business to help avoid or alleviate burnout?
I am unfortunately still trying to figure out how to alleviate the 'burnout'. When running your own small business you never switch off. What has helped me from preventing burnout is trying not to accept last-minute orders, as well as setting order boundaries + weekly cookie capacities.
11. What is your career highlight to date?
One of my career highlights to date has been delivering 1,000 edible image cookies to David Jones and seeing the illustration (which we made edible) in the Christmas windows on Elizabeth Street Sydney.
12. Are there any other EIS products you enjoy using on a regular basis?
As for any additional EIS products, we use our printer and icing sheets every single day and love what we can produce with these products!!