What do you do to "de-stress"? Well, Elisa Petkovic from Lise's Cakes and Bakes discovered that baking cakes really helped her to relax. So much so, that it relaxed her into starting her own cake and baking business! With a full-time teaching job, it's pretty neat that Elisa's "relaxing" pastime can also be a fruitful side hustle.
1. How did your sweets business or journey begin?
Lise's Cakes and Bakes began in early 2019 when I was planning for my wedding. I had seen sugar cookies used for bonbonniere online and tried to make them myself. I did, they turned out great and I had so much fun making them. The rest is history.
Baking cakes in the last few years has been an outlet for me to de-stress and to relax. If I have a bad day, I bake a cake, try a new technique and then eat it once I was done, haha.
Planning for a wedding = stress = lots of baking!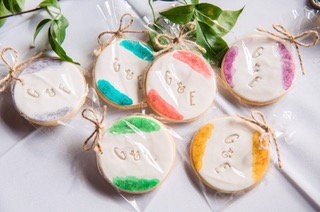 2. What has starting your own business meant for you?
Starting my own business means I can be flexible with my hours and how much I take on.
I'm a full-time teacher by day so having flexible days and hours is so important as it helps me stay organised and manage my time better.
There is also this feeling/sense of independence when you start your own business. It's an empowering feeling to know that you're the boss, you're in control and get to make all the decisions. I love being my own boss.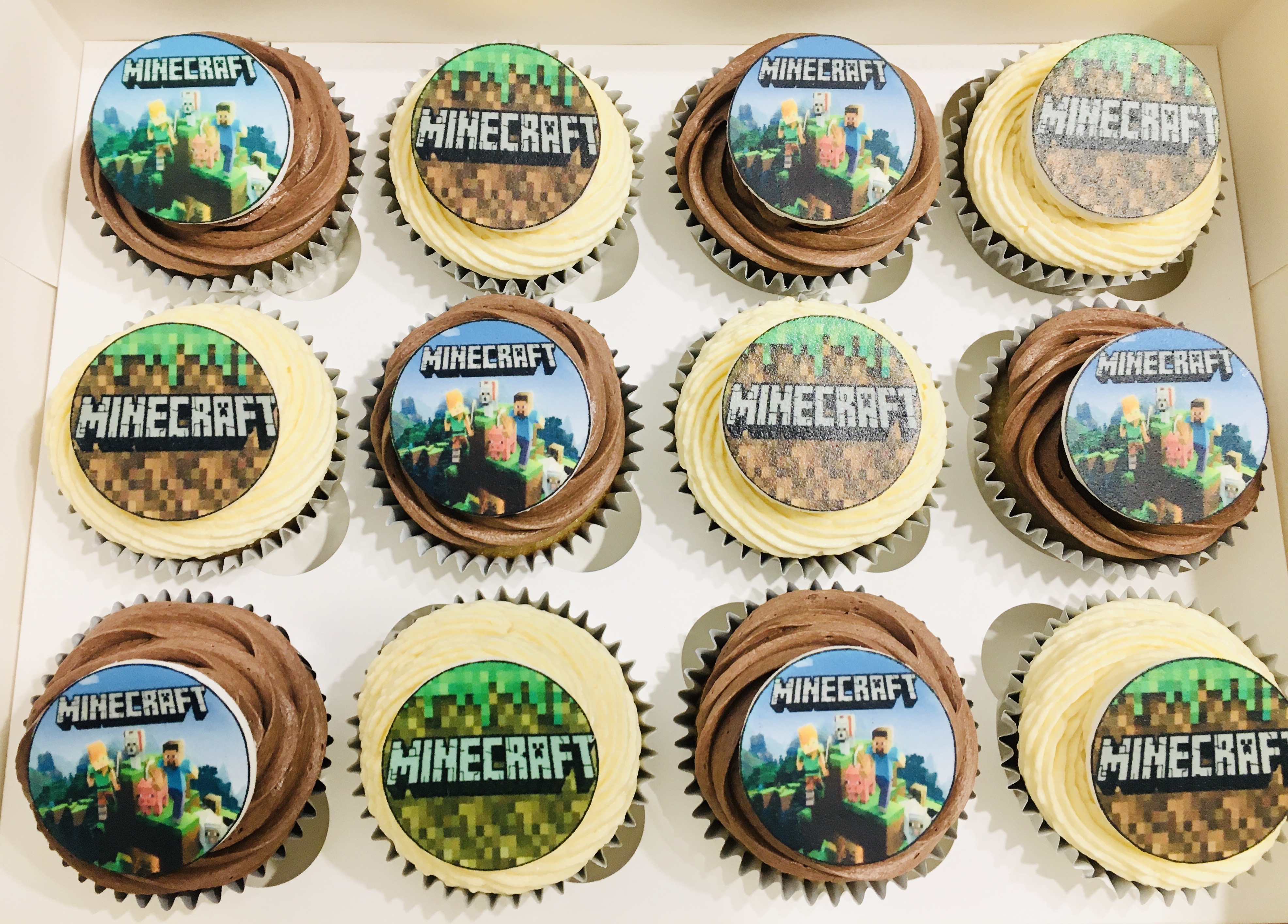 3. What have been/are the biggest challenges you face(d) in regard to starting/building/maintaining your business?
The biggest challenge is taking that first step in deciding to start your own business. It's exciting yet scary at the same time as all the 'what if' questions start to take over. I struggled with thinking 'why would people buy my cookies when ***** look so much better?' or 'I'll never be as good as ***** '. It's something I still struggle with but you just have to learn to never doubt yourself and what you're capable of.
Be prepared that at the beginning, there will be a lot of start-up expenses too. From registering your business name, insurance, council approval and registration (for home-based kitchens), stationery and advertising items, tools and equipment… the list goes on. It's all worth it and will pay off for you as you go.
Another challenge is being original and different to others. It's hard to be unique when there are so many other similar businesses out there making the same products as each other. So, try to keep your content original, be creative and don't copy others.
4. What do you feel are the benefits of using edible images?
Using edible images takes the hassle out of everything! Instead of spending hours trying to create something by hand or creating something that doesn't look good or professional, it's so much easier (and takes less time) to create an edible image.
The images are so easy to use, easy to apply and give a very professional look to the final product.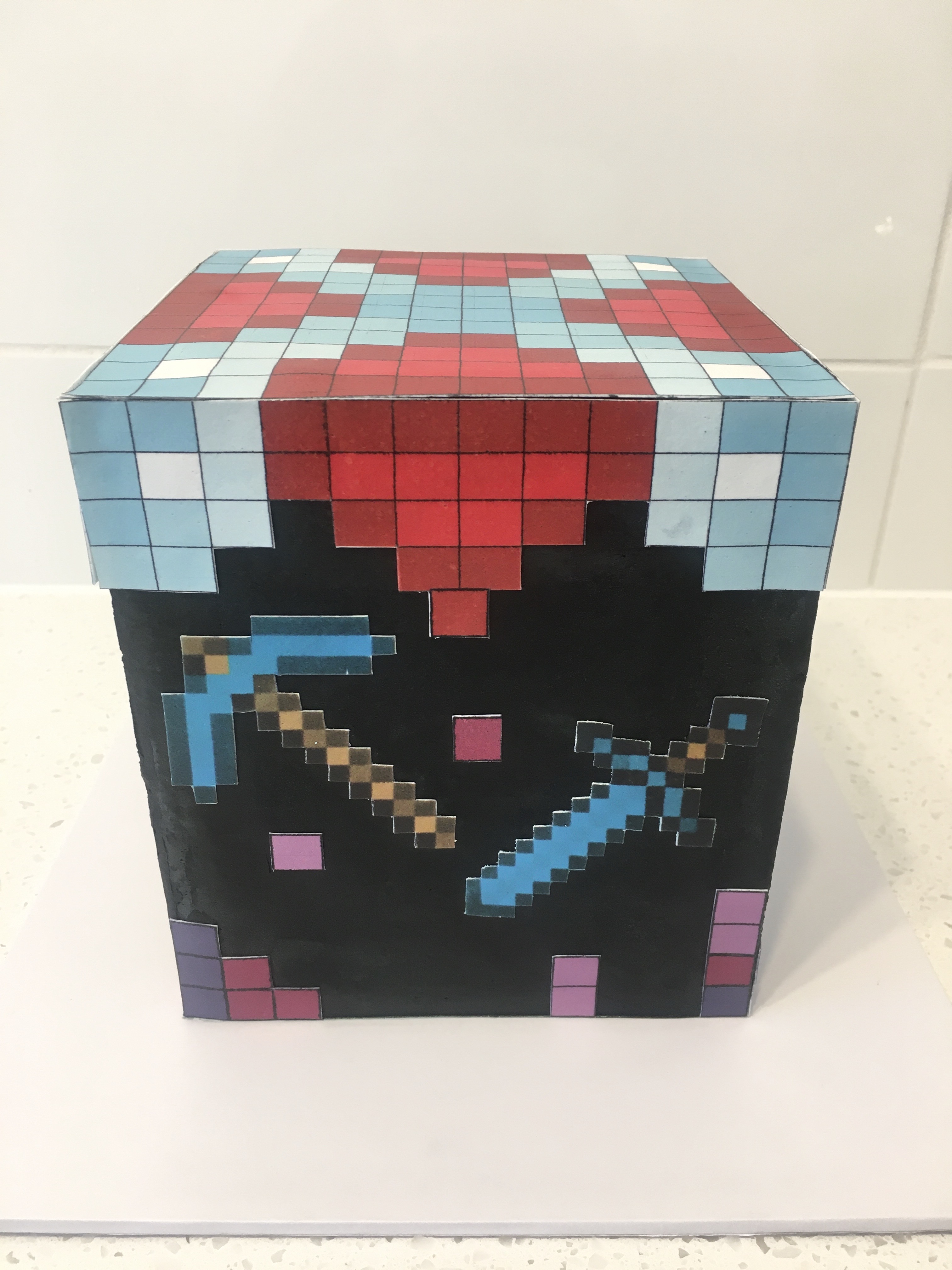 5. What is your favourite type of treat/design to create?
Making and designing cakes is still my favourite thing to create. I still get nervous giving new designs a go but it's very satisfying when I finish a cake, take a step back to look at it and go 'yep, I love it!'
6. What is the current trend you're seeing in edible images?
I've been seeing a lot of edible images being used for personal photos at the moment. Whether it's for birthdays or anniversaries, I've been seeing lots of family pictures being used as edible images and I love it! It's a beautiful and sentimental touch.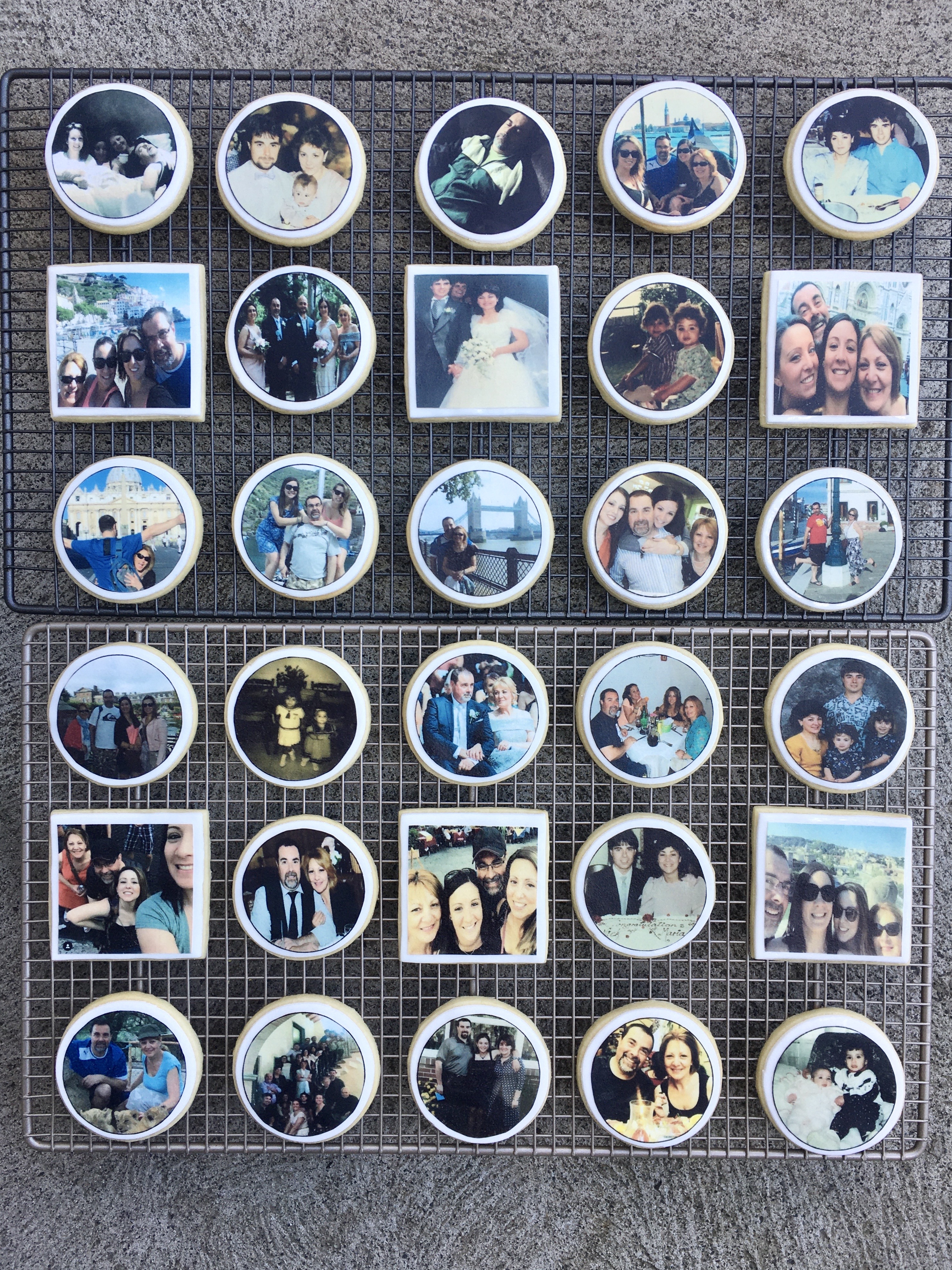 7. What is the funniest/most unusual sweet creation you've been asked to make?
Mmmm, nothing too unusual or funny as of yet. I have made penis cookies for a Hen's Night which was a bit of fun, but that's about it, haha.
8. Do you have any tips you can share when either printing or applying edible images?
When applying edible images, make sure you're working in a comfortable environment (temperature-wise) and nothing that is too hot/humid. I have had edible images sweat and leak/drip due to working in humid temperatures, so make sure your environment is comfortable/not too hot.
Don't apply too much water to where the image will stick as it can leak/run and ruin the image... so enough water to apply and stick the image but not too much that it leaks into the ink.
Make sure your hands are dry and have no moisture on them when working with the images (peeling the image off the plastic or applying it to your surface) as the smallest bit of water can still smudge/ruin the ink.
Avoid touching the ink image where possible. The ink will end up on your fingers which can then damage the quality of the image and can easily be spread elsewhere.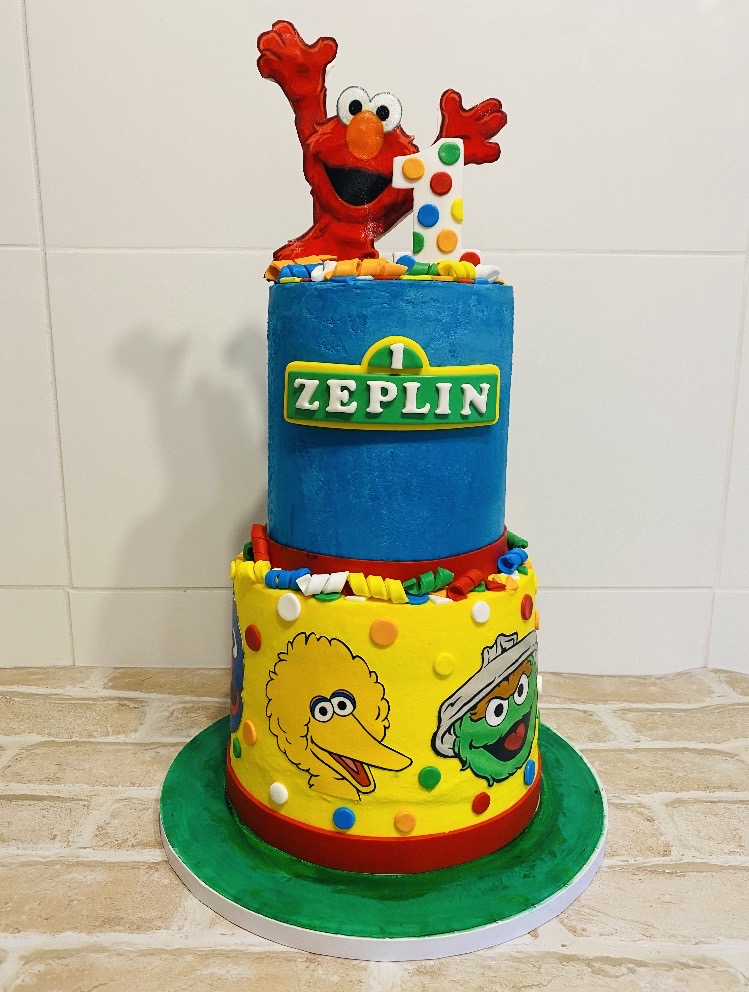 9. What is your "can't live without" sweet making tool?
MY PRINTER THAT PRINTS MY EDIBLE IMAGES. I got it from this pretty cool store called Edible Image Supplies ;) Seriously the best purchase ever!!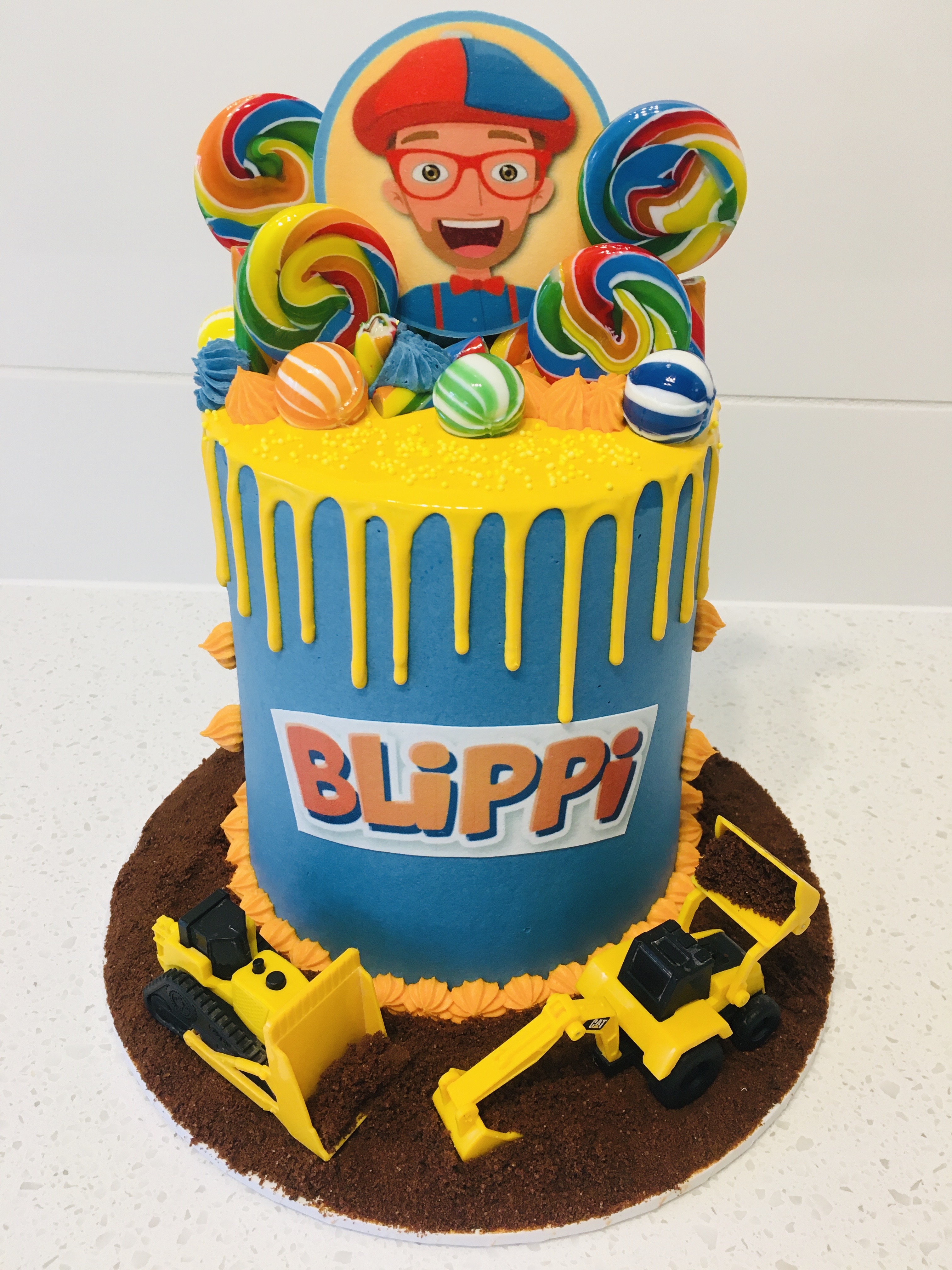 10. What do you do for yourself within your life and business to help avoid or alleviate burnout?
As mentioned earlier, I am a full-time teacher by day so keeping a work-life balance is super important. I tend to make mistakes and errors when I am run down or stressed or falling behind on a deadline.. so I ensure that I don't take on more than I can physically and emotionally handle.
I also have a husband and a fur baby to look after, so it's also important I don't take too much time away from them.
Finding that balance is really hard and it's a bit of trial and error, but you will eventually learn to find the balance between making sure you don't burn yourself out and still being able to find time for yourself and for others.
I'm a people pleaser and I hate saying no, but I have had to learn (took me a long time haha) to politely decline orders if they are too short of notice or if I can't physically fit it in. Saying no doesn't make you a bad person, it's essential for looking after yourself.
11. What is your career highlight to date?
I don't think I have one just yet, hehe. I wouldn't say it's a career highlight but it always makes my day and makes my job worthwhile when I see customer's reactions to the cake I've made for them. Makes me feel all warm and fuzzy so I will never get sick of that.