It was a love of cookie making for special occasions and, a strong bond with her Greek heritage, that found Rebeckah Bakouris from Becky's Biskoto transforming her hobby into a home-based business. Rebeckah's skills as a trained graphic designer are also proving to be a handy asset for her edible image designs.
1. How did your sweets business or journey begin?
I am the person in the family who baked cookies for every occasion - Easter, Christmas and birthdays - engagements - you name it. Initially, it was lots of Greek biscuits, like koulouria and kourambeithes, which evolved into shortbread cookies, and then fondant.
One day I decided that it was time to turn my hobby into a business - and that's how Becky's Biskóto began.
2. What has starting your own business meant for you?
Starting my business has given me the freedom to control my workload/hours, which allows me to be a full time stay at home mama to my 2-year-old son, Georgio. After working as a high-level television, and then digital, producer, it's always been extremely long hours in a corporate environment (like 8am - midnight in the office a few times a week). The shift to being home, particularly with the current pandemic, has been a welcome change.
Of course, there are busy periods where I take on more orders than usual to meet the demand of my customers, and in those times I am working around the clock - juggling the demands of being a stay at home mum and having my own business. But the beauty of having my own business is definitely being able to manage my schedule myself so I can prioritise time with my son too.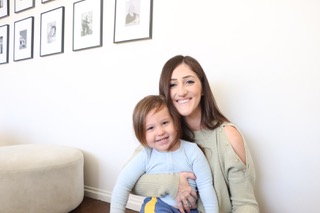 3. What have been/are the biggest challenges you face(d) in regard to starting/building/maintaining your business?
I am a self-taught baker, so my biggest challenge is always about learning and keeping my finger on the pulse in terms of trends. Luckily my husband and big Greek family are always happy to eat the cookies that I don't feel look perfect enough to sell.
4. What do you feel are the benefits of using edible images?
Using edible images has allowed me to be more creative with my cookies. I have a Bachelors degree in graphic design, so edible images allow me to utilise my digital design skills and apply custom designs to my cookies. I have also recently started doing digital sketches and applying them to my cookies as well. My clients love that my cookies are completely customisable so it really separates me from others in the market.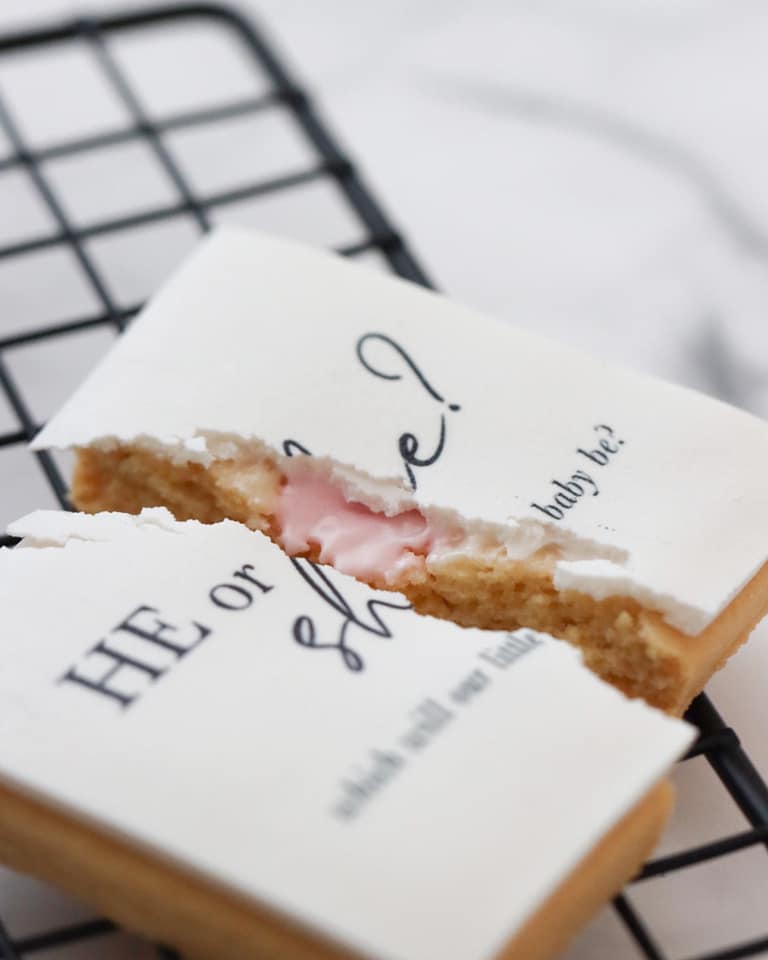 5. What is your favourite type of treat/design to create?
I specialise in shortbread fondant cookies and big biskóto cookies (New York cookies).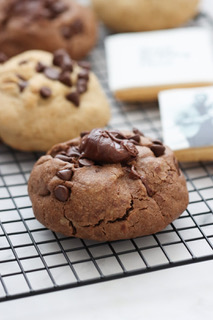 6. What is the current trend you're seeing in edible images?
I am starting to see lots of people doing photo cookies, which I have been doing for nearly 12 months now already. They are becoming hugely popular!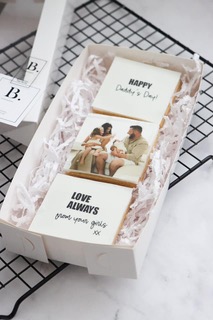 7. What is the funniest/most unusual sweet creation you've been asked to make?
The husband of a recent client lost his wedding ring at the beach. So my client organised cookies for their anniversary and re-proposed to him with a box of my custom cookies and a brand new ring. It was a very sweet order to have been a part of.
8. Do you have any tips you can share when either printing or applying edible images?
Like I said above, lots of people are doing the photo cookies now. But they aren't always doing them well. I see lots of poor quality prints, bad edges on the cut of the edible image and very average looking cookies.
When looking into speciality applications for cookies or cakes, it is important to first ensure the quality of the product. That is, both the edible image product and your own - it doesn't matter what your sweet treat looks like, you won't have a successful business if they taste terrible as your customers won't come back for seconds. Then you need to be sure to take your time applying the edible image - so it is cut it cleanly and make doesn't bubble or tear. Then always store it in a cool, dark place so the image doesn't discolour.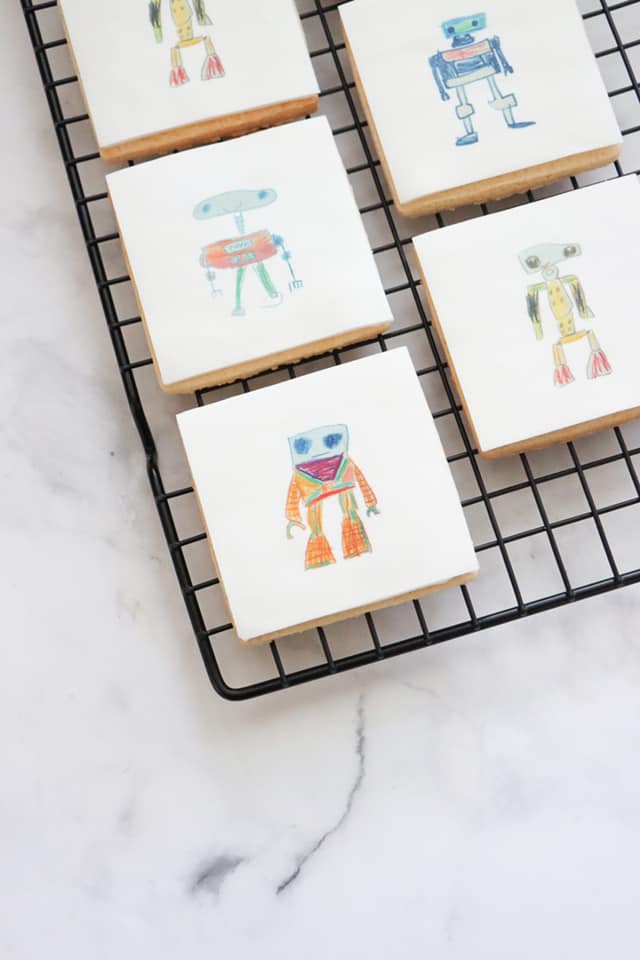 9. What is your "can't live without" sweet making tool?
Right now, it's my edible image printer. But a rolling pin comes pretty close!
10. What do you do for yourself within your life and business to help avoid or alleviate burnout?
I am very lucky to be able to spend my days with my 2-year-old when I'm not baking. Having him has helped me learn to say no when I have too many enquiries coming through. There will always be busy periods, like Father's Day recently or Christmas, but I try a follow a schedule so that I don't overbook myself and burn out. My business really prides itself on quality, not quantity - so avoiding burnout is key to repeat business as my customers know that my cookie will always look and taste perfect.
11. What is your career highlight to date?
This year's Easter cookies were a huge highlight for me. They were designed based on Greek iconography, which is very special to me and my heritage. They sold out in 12 minutes, and I received an insane amount of enquiries for them in the weeks that followed after promoting them. Designing my own cookies and offering a product that I can be that proud of like this - really stands out to me.