Are you new to the world of edible images or cake decorating in general and finding your edible images look wet or are bleeding once they are applied to your cakes? Fear not, there are some simple ways to prevent this from happening and ensuring your masterpiece looks fabulous!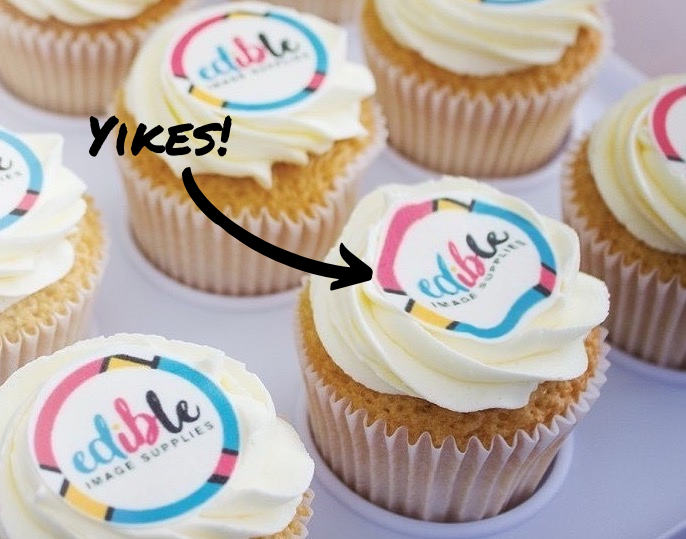 Edible icing sheets are extremely versatile as they can be easily applied to most icing finishes including buttercream, fondant, royal icing, marzipan, ice cream and chocolate. You do however have to be mindful of moisture to ensure your images remain looking great once they are applied.
No matter what the icing finish on your cake, the best way to avoid the wet look is to ensure the printed icing sheets are applied to a cake at room temperature, not a cake straight out of the fridge. The moisture will come up through the edible icing sheet and leave tiny moisture droplets over your sheet.
Always make sure that your fondant or buttercream frosting isn't too watery otherwise, your edible image will be adversely affected.
Avoid keeping your decorated cake in an airtight container as it can result in your cake sweating and moisture developing on top of the edible icing sheet. The same goes for leaving your cake to sit in the sun or an overly warm environment where it will sweat and create moisture.
We also advise that you allow your printed edible image to sit for at least 15 minutes at room temp to become malleable before application. If your icing surface is dry, a fine spray mist of water will help the icing sheet adhere, however, avoid over-wetting the surface and potentially damaging your edible image.
Applying your edible image close to when the cake is being presented will also reduce the potential of moisture affecting the image.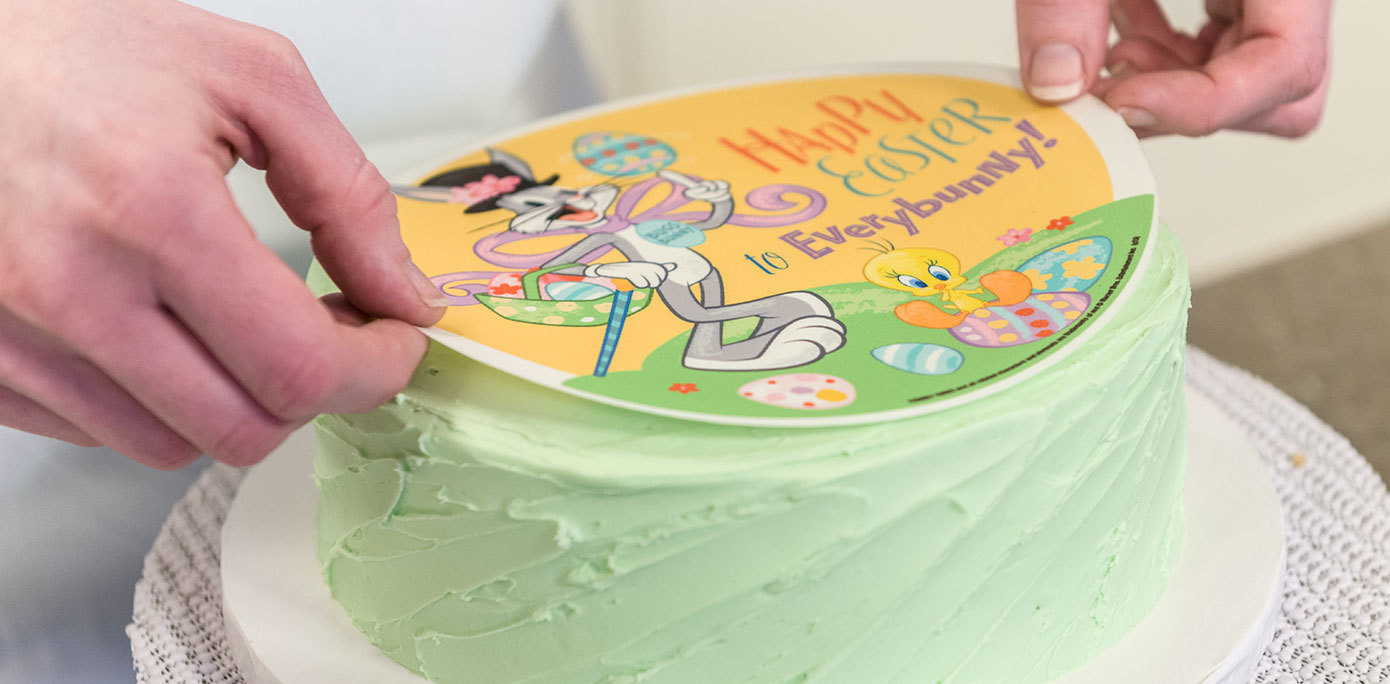 Can Edible Image Icing Sheets be applied to fresh (whipped) cream?
We do not recommend placing icing sheets directly onto fresh cream due to the cream's high moisture content, which will be absorbed by the icing sheet and impact the quality of the image. If you wish to apply the edible image to fresh cream, apply to a thin layer of fondant or white chocolate first, to act as a barrier between the cream and the icing sheet.
Finally, careful handling of your edible icing sheets is paramount to the success of your creation. And remember, quality counts - if you use superior quality icing sheets you will find handling easier and results much better.