So, your edible ink printer is not printing colours correctly?
There are a number of reasons why this may be happening. Below we have designed an easy to use "go-to" diagram that will lead you through trouble-shooting steps to help solve your printing colour issue.
Firstly, it's important to note that printing with edible ink on edible icing sheets is very different to printing with normal ink on regular paper. Sometimes a perfect match between the image you are viewing on your computer screen (RGB colour) and the printed edible image (CMYK colour) may not be achievable. Also, icing sheet quality can affect your printing outcome. It is always best to use high quality, bright white icing sheets, such as the one we stock at EIS. Likewise, using high-quality edible ink will also maximise your printing success.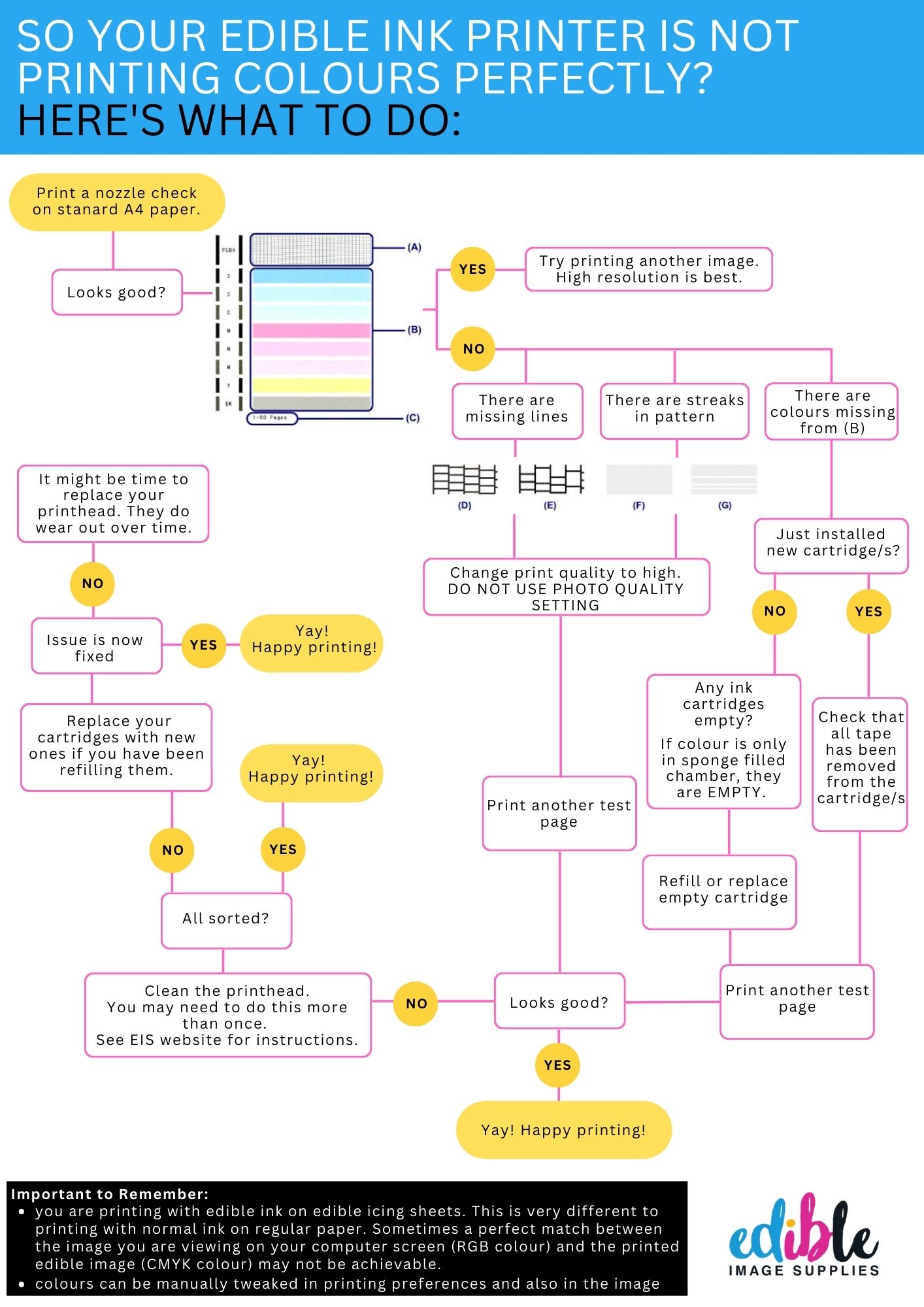 For instructions on how to clean your printhead and for other helpful edible printing guides and tips visit our Edible Tips Blog page or our FAQ's.