Cake Crumbs with Akrivi De Lorenzo from Party Cupcakes By Akrivi
You wouldn't guess from looking at her sensational cupcake and cookie creations that Akrivi De Lorenzo is a part time caker. Akrivi has recently added an edible ink printer to her caking arsenal to expand on her already gorgeous offerings.
1.How did your sweets business or journey begin?
Party Cupcakes By Akrivi started because of my love for anything and everything sweet. I loved baking cupcakes!!. In all honesty it just started from there, roughly 2017. I then stopped for a while and only baked for family and friends as life just got really busy.
Fast forward to covid 2020 when life changed. My 9am to 5pm job (which I love and I still do) saw me working from home and gave me the spark I needed to start creating again. I mean, what else was I going to do with so much spare time after work ...BAKE !!!
That's when I also started baking cookies. I was getting requests for cookies more than I was for cupcakes. During the lockdowns everyone wanted to gift their loved ones with cookies during covid, and while I was up for the challenge and demand, it's safe to say I was petrified as I had never even created a cookie.
I never stop learning, creating, finessing and fussing over every order I receive. I absolutely love being a part of the special events in all your lives.
All the desserts you see on my page and Instagram are made from scratch by me and with so much love.
2. What has starting your own business meant for you?
Starting my own little baking business means I get to bake to my hearts content, following a passion I love AND I get to do that from home. But most importantly I absolutely love the fact that I get to be a part of the special events in people lives. That, if nothing else, is so very rewarding.
3. What have been/are the biggest challenges you face(d) in regard to starting/building/maintaining your business?
Trying to juggle my full time job and baking is quite challenging... so I often sit down and think, do I take the next step make this my career but then always decide I'm happy in the place I am at the moment.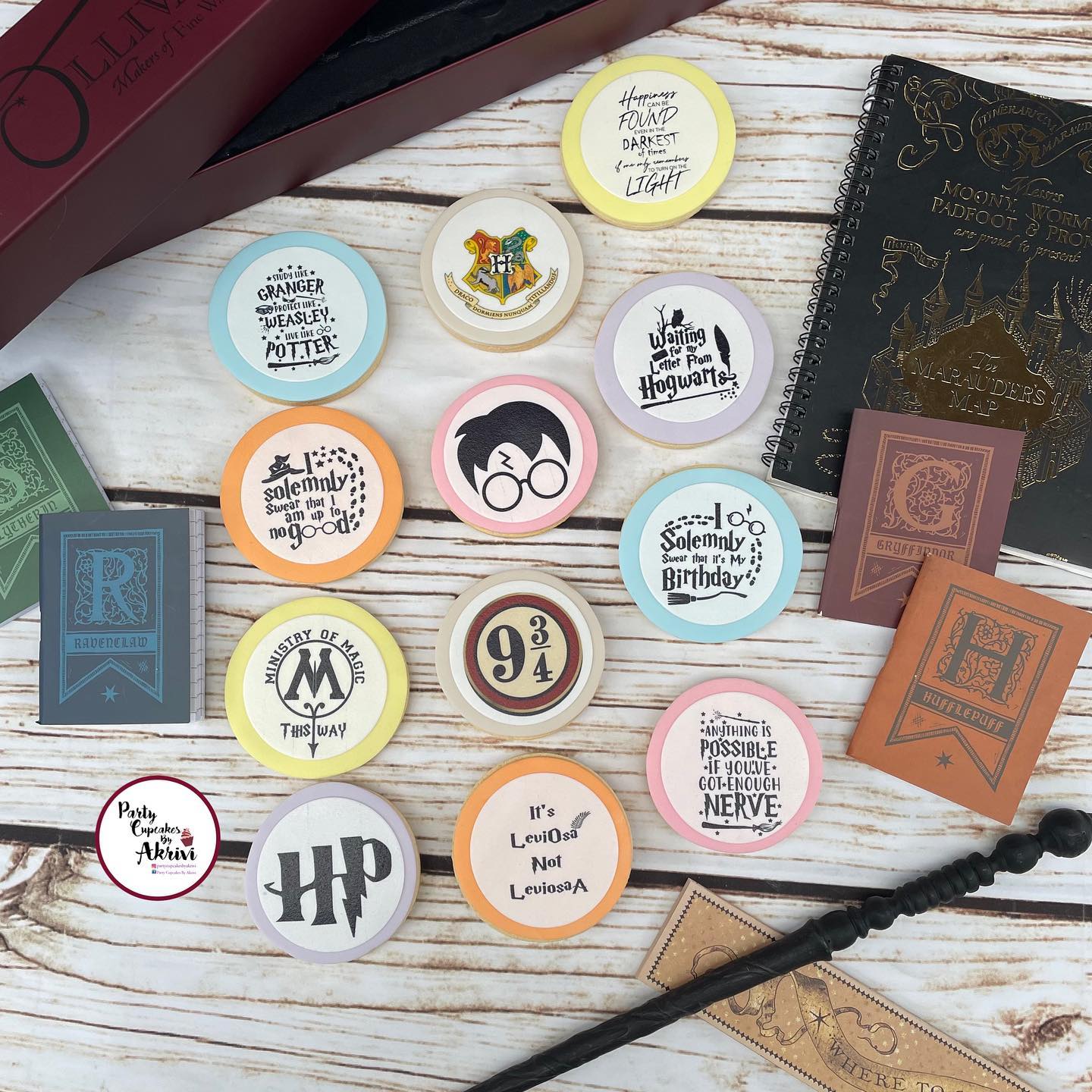 4. What do you feel are the benefits of using edible images?
Variety is 100% the benefit. So often clients want images that cannot be created with a fondant stamp alone. The fact that at the touch of a button I can create a personalised image is incredible.
5. What is your favourite type of treat/design to create?
Cupcakes have my heart , especially when clients order Nutella or Biscoff, let's just say that I always make extra.
6. What is the current trend you're seeing in edible images?
Kids Movies are always a big request as well as personal photos.
7. What is the funniest/most unusual sweet creation you've been asked to make?
I got asked to create a vegemite cupcake. Don't get me wrong, I love a challenge but not knowing how it was going to turn out was a bizarre feeling.
Safe to say I doubt I'll be making them again.
8. Do you have any tips you can share when either printing or applying edible images?
READ the instructions. Jokes aside this is the biggest mistake people including myself make. Edible Image Supplies have amazing instructions and once you get the hang of it, it's really fun and easy.
If using pre cuts shapes - Always leave some room when creating your images (never go the exact size of the circle/ square etc). As soon as they are dry seal them away until you need them.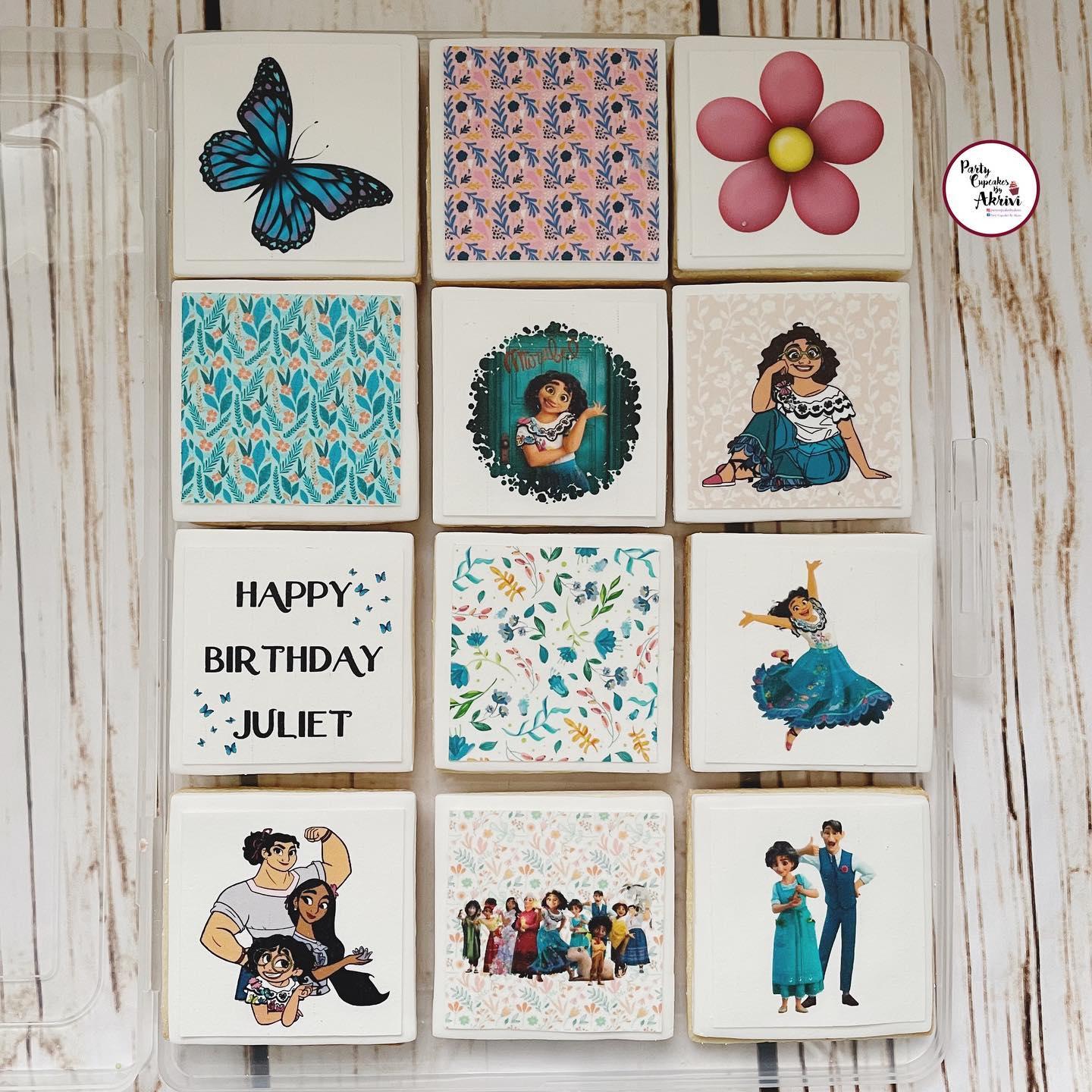 <
9. What is your "can't live without" sweet making tool?
My kitchen aid stand mixer – it's my third child.
10. What do you do for yourself within your life and business to help avoid or alleviate
I love being outdoors. So lots of nature walks. Lots of catching up with friends and family, even if it's for the quickest of coffees….Massages and Yoga are always on the top of the list as well.
11. What is your career highlight to date?
I'm not sure I have a single moment. Every order is a highlight for me because that client chose to use Party Cupcakes By Akrivi to be a part of their special event, when they could have used any baking company. I never take that for granted.