Who as a kid longed for an ice cream birthday cake? Adrienne Petty from Monumental Cakes is making those birthday cake dreams come true every day. Adrienne creates deliciously flavoured stunning looking ice cream cakes for young and old. After a completely different career path, she has found her true passion in these chocolate and ice cream creations.
1. How did your sweets business or journey begin?
Since I was a kid I had free reign in the kitchen to create anything I liked. Inevitably it was dessert! But before I started making ice cream cakes I went to Uni and did a Bachelors, then Honours, then PhD (Asian Studies/Chinese/History) and finished up working in higher education, international aid and even politics. After meeting my partner Adam in 2016 (a scientist who decided to start an ice creamery!), I felt supported to do the switch and retrained in patisserie and chocolate making (though I'm still hoping to undertake much more face to face training in chocolate now that Covid is almost over!).
Long story short I started working in the ice creamery, Adam built a new kitchen in the shop next door which had been rented for storage but was largely empty, and I started dappling in confectionery, baked cakes, entremets and ice cream cakes. Things have evolved in 18 months and it's clear that ice cream cakes, confectionery and chocolate are my path forward.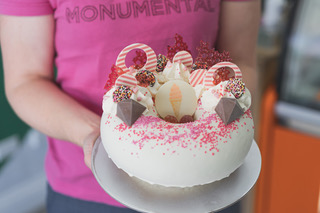 2. What has starting your own business meant for you?
I think the biggest aspect for me is being able to take charge of my own destiny. I spent too many years in jobs that I didn't find particularly fulfilling, dreaming about what I wanted to do, but now I'm DOING what I want to do! I'm never bored, I have a huge creative outlet, I can listen to podcasts while I work, and just shut the world out while I focus on cakes!
The other major bonus of course is that I get to work with my partner Adam, who is a continual source of optimism and practicality. He's definitely the brains behind the business! I think it has also been meaningful for my girls (18 and 20) to see their Mum do something she loves rather than being stuck in jobs that were very stressful or not very inspiring. My stepson is pretty happy with the arrangement too, he has been eating his way through this experiment!
3. What have been/are the biggest challenges you face(d) in regard to starting/building/maintaining your business?
So many things! Firstly, how to make an ice cream cake that looked good! I wanted to create a style that was fresh and new (the edible images have helped with that!). Setting up the kitchen, purchasing technical equipment, sourcing ingredients & packaging – it all took time to research. Technology is a definite ongoing challenge, I've had to figure out a lot. At first, I had no idea how to use Instagram for instance, and I found it all very confusing. My girls helped me navigate that and explained the lingo.
Cake photos were a big thing too, at first we hired a friend who is a professional photographer to do them but it quickly became too expensive. Now I have a lightbox and SLR camera (pretty much set on auto!) to do all my pics, it was a great investment. I guess until you know what you are doing you don't realise what you should have invested in, I've just had to find out the hard way. The business is still new (18 months, a lot of that has been through Covid as well), so we are still exploring ways to expand awareness around the business and the brand.
4. What do you feel are the benefits of using edible images?
I transfer all my images to couverture chocolate (works very well on ice-cream cakes as it survives the freezer perfectly). Chocolate is so versatile and so are edible images! I can make decorations in any shape, in any colours and print (saves heaps of time making up coloured white chocolate and attempting to pipe out shapes yourself!). When I started the business I used to spend far too long customising decorations the laborious way (you wouldn't believe the lengths I went to – hand cutting my own stencils, tracing images in chocolate etc.). Now I can make them very quickly. Because the chocolate transfer sheets are allergen-free I can also make the decorations vegan/dairy-free (using dark chocolate), which is a growing segment of our customer base.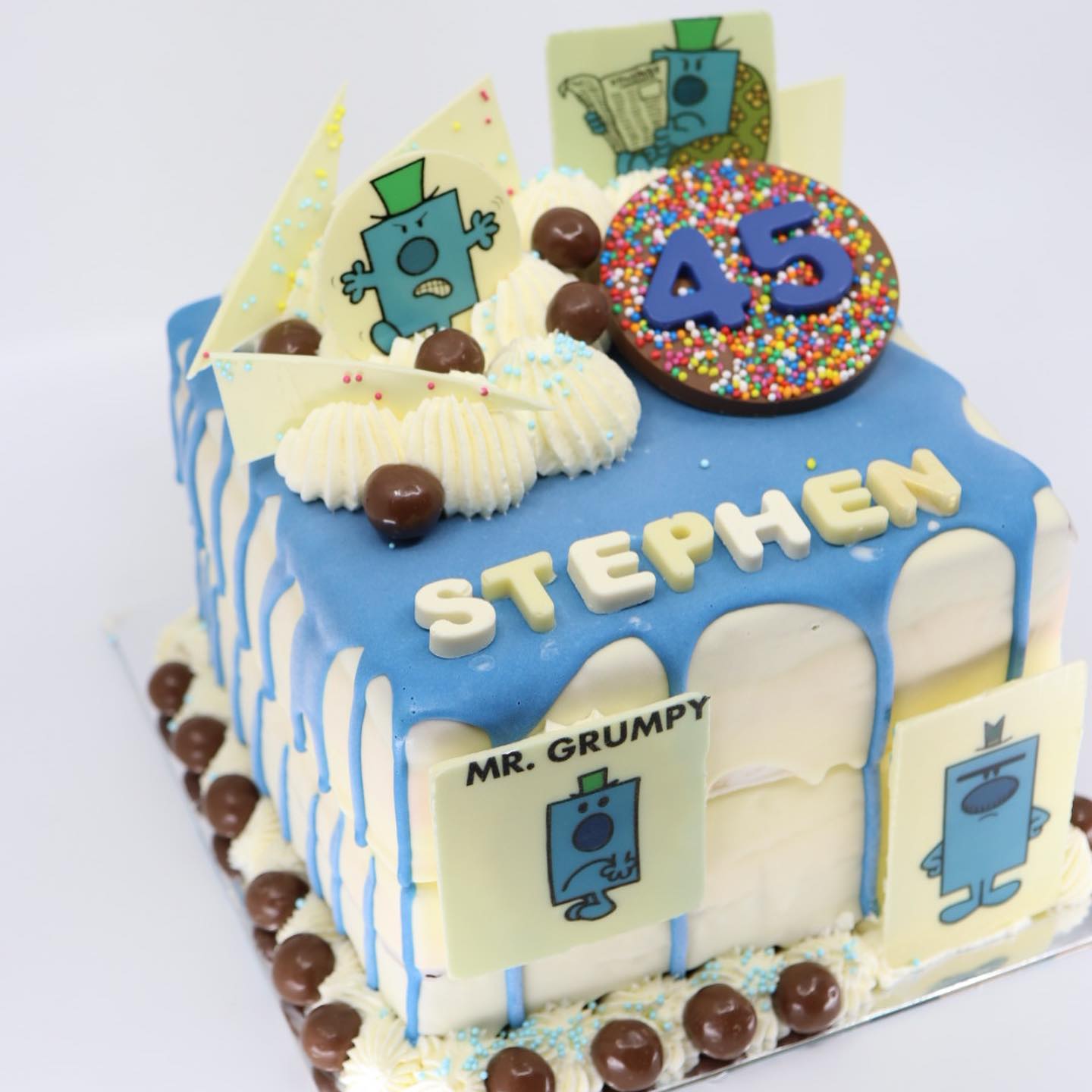 5. What is your favourite type of treat/design to create?
I do make A LOT of chocolate rainbows! Before I bought my edible ink printer I used to temper 7 different colours of white chocolate and pipe them into rainbow arches. If you haven't done it, I don't recommend it! My rainbow nightmare became a dream after I bought the printer because now I just print them out! I remember making a rainbow in the old style for a customer and she asked if I could just "smooth it out" (I was offended at the time, but now I realise my piping wasn't actually that great). I don't have to worry about that anymore as they come out smooth with very little effort - I still feel like I'm cheating every time I make them! I also love printing off abstract or geometric designs and turning them into chocolate decorations.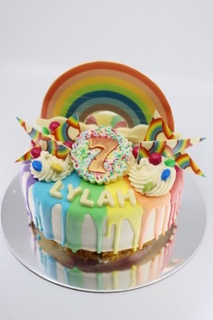 6. What is the current trend you're seeing in edible images?
I'm not sure if it is a trend yet but I reckon we'll see more and more use of local artists work being used on chocolate bars and decorations. I have one artist I'm about to do some work with and my girls keep promising me some digital artwork I can use on chocolate bark! I also think turning a child's painting/drawing etc. into an edible image is a nice idea. I haven't had any requests yet, and did try to talk a customer into it, but didn't have any luck!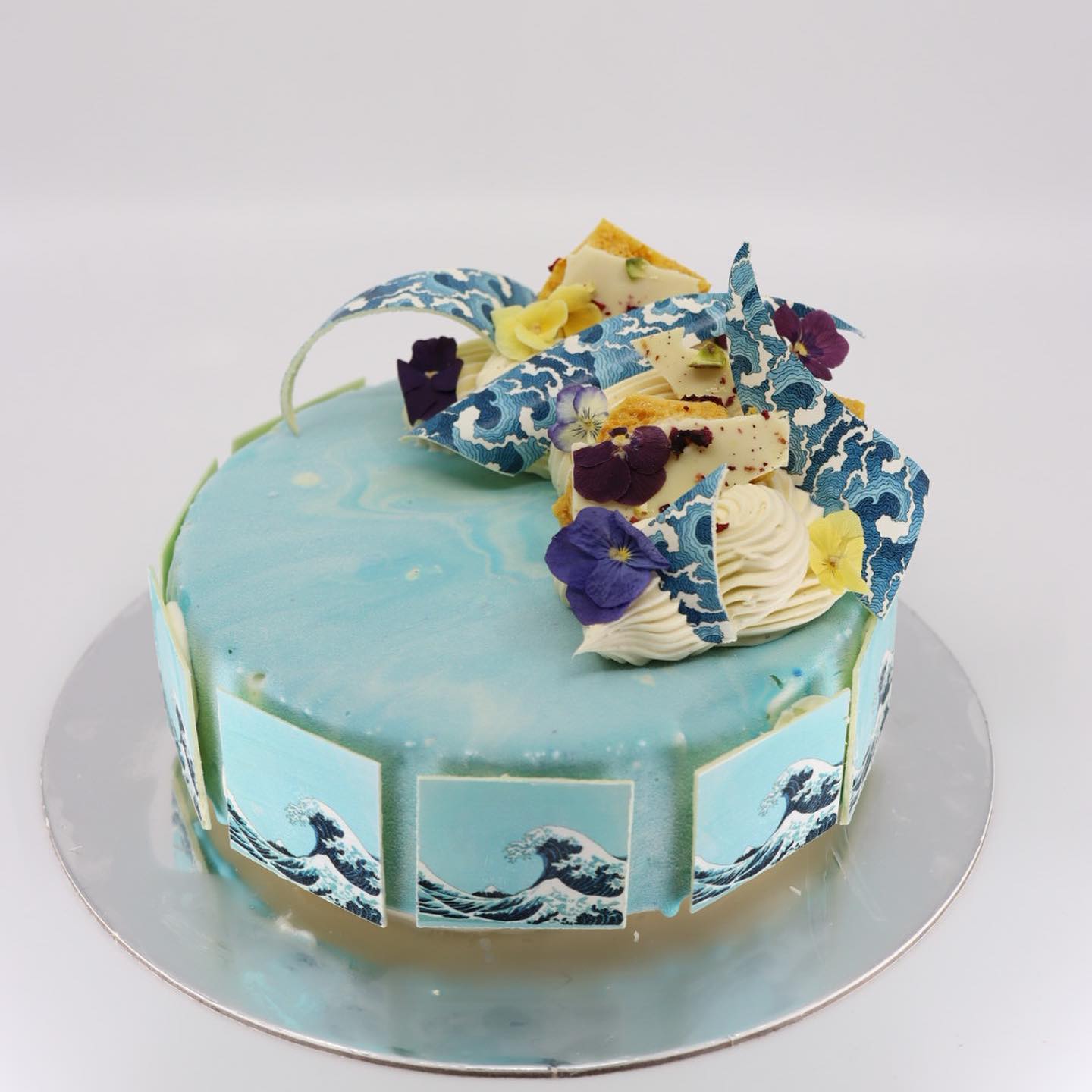 7. What is the funniest/most unusual sweet creation you've been asked to make?
I guess the strangest one I've been asked (which was really fun to make) was a soviet themed cake. Their first option was some sort of shining icon from a computer game I'd never heard of (and hence I can't remember the name).
8. Do you have any tips you can share when either printing or applying edible images?
Always turn the words back to front before you press print! [for chocolate transfers] I constantly forget! Also, once your image is transferred to chocolate, you can cut it out neatly with a hot cookie cutter. After breaking one paint stripper and two hairdryers, I now heat my cookie cutters on a toastie maker! But be warned, you may lose a few fingerprints, they get hot quickly! Also, save your acetate sheets to make other chocolate decorations – they are very handy. Otherwise, be sure to recycle them if you can, every bit counts!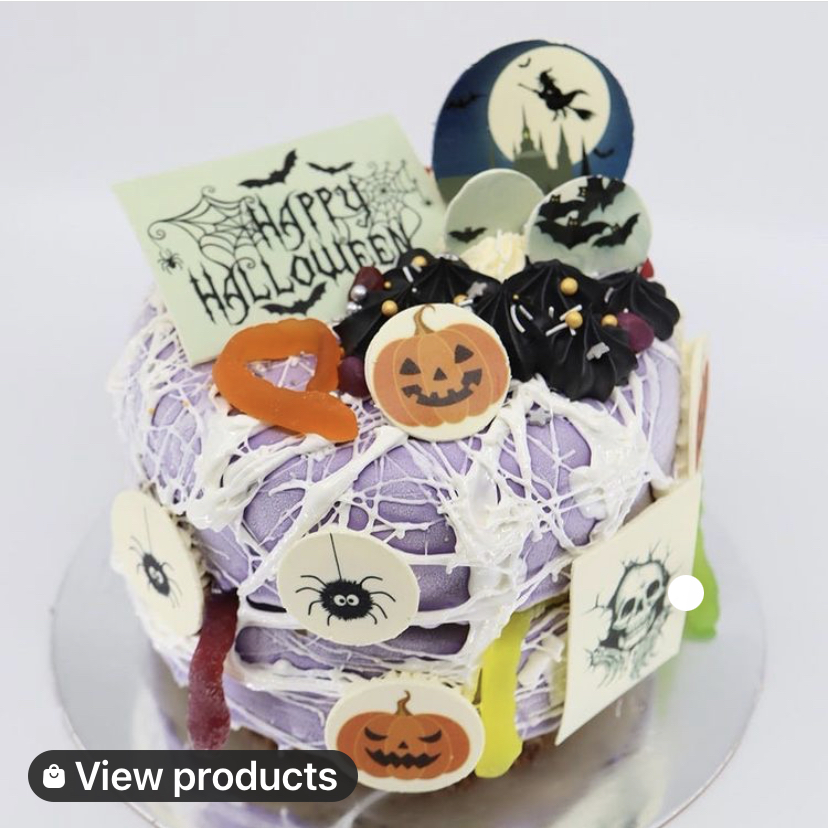 9. What is your "can't live without" sweet making tool?
An off-set spatula and guitar sheets (plastic sheets used for chocolate work). Also, my edible ink printer of course!
10. What do you do for yourself within your life and business to help avoid or alleviate burnout?
Well, it's actually my partner that cajoles me to have at least one day off in the week that involves nothing to do with the shop. Usually, we'd spend time hiking, biking, skiing and the like but it's been difficult with home-schooling during Covid and running a new business (we live in Vic but the shop is in NSW). The past 12 months or so we've spent a lot of time doing landscaping, gardening and a few DIY projects on our farm. It's a great place to unwind, though it is a bit of a trek in and out of town each day!
11. What is your career highlight to date?
I'd say featuring on this blog is a high point so far! But also just looking back and realising what we've achieved in the last 18 months is a daily 'highlight', I never take it for granted.