In this edition of Cake Crumbs, we spotlight the incredibly talented Natalie Costaras from Cake Art of Sydney. Her journey is nothing short of remarkable—she not only switched careers to become a skilled cake decorator but also crossed continents in pursuit of her passion. Natalie's story is a testament to the art of taking risks and embracing reinvention, showcasing the rewarding outcomes that follow such bold moves.
1. Can you tell us about the moment you first realised you wanted to start your own cake business?
I'd been working as Head Decorator for a large cake shop for the past 7 years, but after having my baby, I realised the long hours (often 15+ hour days, 6 days a week) just weren't feasible. I wanted to find a way to focus on family, whilst also not giving up on my career! I've transformed a room in my apartment into a cake studio, so I can now look after my baby during the day and work on cakes in the evenings. So I'm still working long hours, but getting the best of both worlds!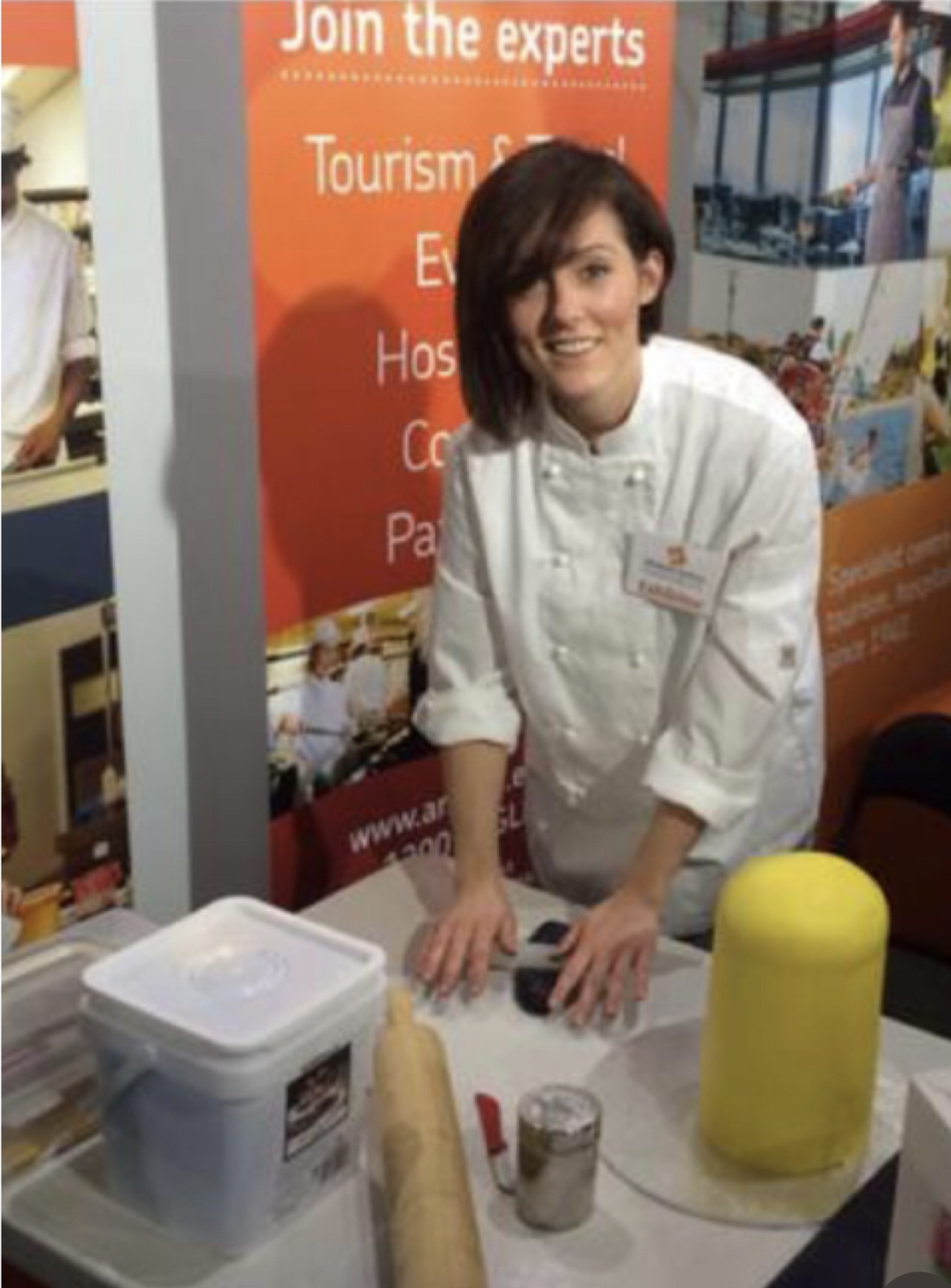 2. Starting and running a business can be a wild ride! What challenges have you faced while building your business and how have you overcome them?
I already had experience of cake decorating and being in charge of the day to day running of a busy cake shop for the past 7 years, so the admin/ stock take/ customer facing side of the business luckily wasn't anything too daunting for me. However, I've had to become really organised and efficient in my new tiny studio, as the space is tiny compared to the commercial kitchens I previously worked in!
I've also had to get used to delivering the cakes myself… We used to have delivery drivers in my previous employment, so once I made a cake, I didn't have to worry about it anymore! Out of sight, out of mind. Now, I can't relax until it's physically reached the venue and I've placed it on the cake stand! But I've learned to trust in the internal support structures that I build into all my tall/ tiered cakes etc. I'd definitely recommend centre poles and dowels to everyone!!
3. What has starting and running your own business meant for you personally?
A creative outlet and something to talk about to other mums that isn't baby related! It's allowed me to look after my toddler at home whilst also earning money, so it's been amazing all round.
4. Can you explain the advantages of incorporating edible images into your cakes?
It's a really quick way to get a professional look to your cakes. Hand cutting fonts and logos etc out of fondant can be extremely time consuming and fiddly. Making handmade fondant figurines can be a big added expense for a customer on a budget - printed characters are much quicker and cheaper to make in comparison, and can be just as effective, in my opinion!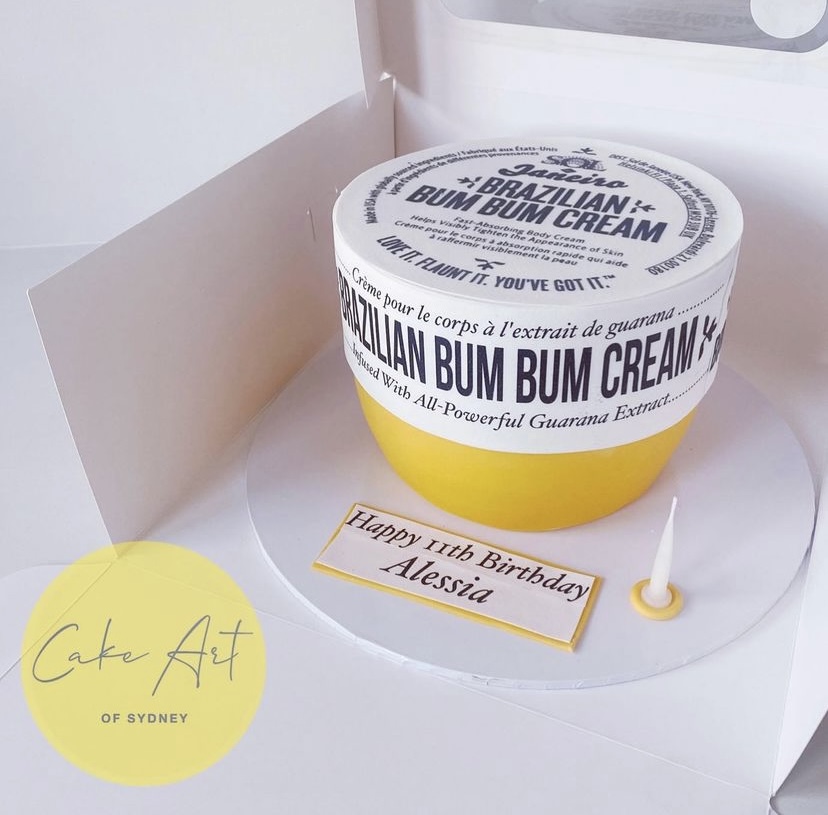 5. We're curious, what design gets your creative juices flowing and why is it your favourite to work on?
I love novelty cakes - the weirder/ more unusual the better!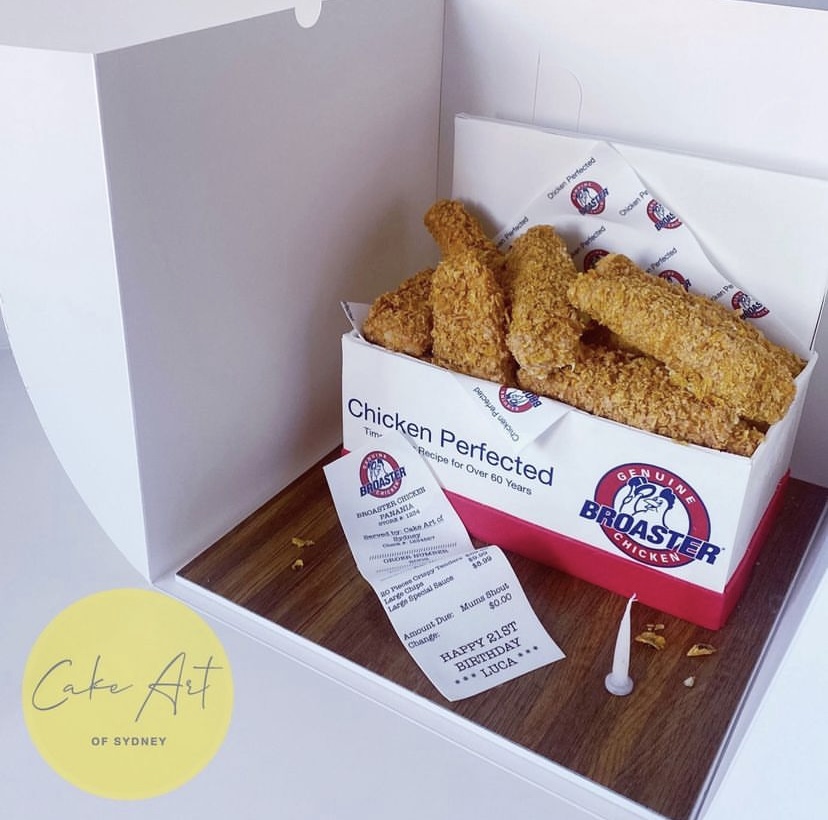 6. What are some of the latest and greatest trends in the world of edible images you're seeing?
Hyper realistic cakes are everywhere on Instagram at the moment - I've seen some really effective printed images used!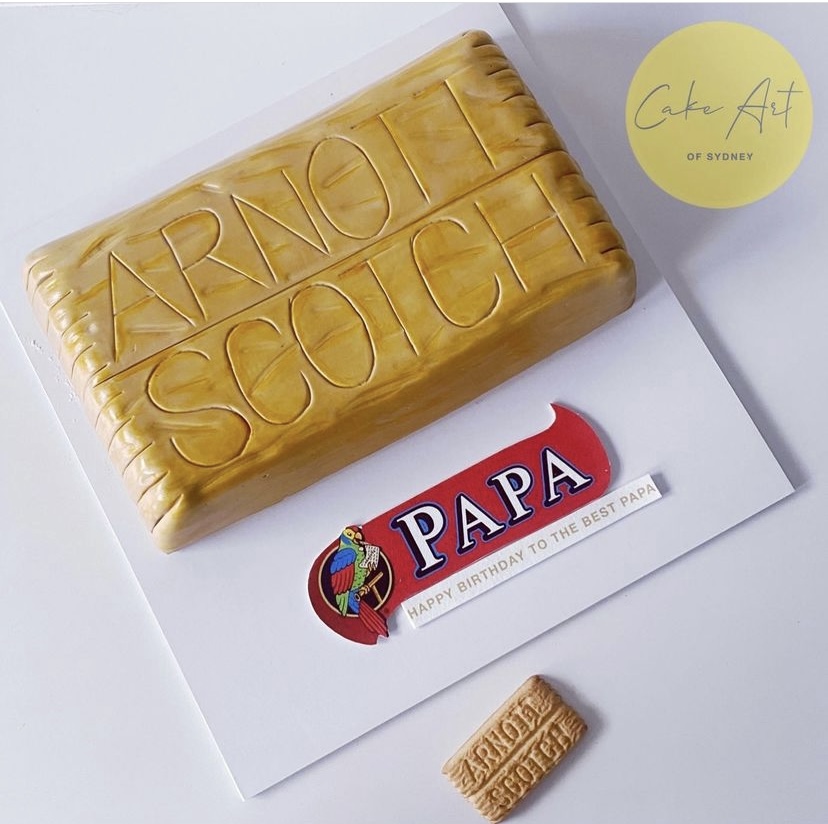 7. Have you received any wild or wacky image requests that still make you smile? Do tell!
Nothing too crazy… but I definitely get some random requests! Giant Lurpak butter…. Brazilian Bum Bum cream… etc
I also paint watercolours in my spare time and had someone ask me to print some mini versions of my shoe paintings onto edible paper so they could place on their own cupcakes at home! Definitely a new way of selling my paintings!?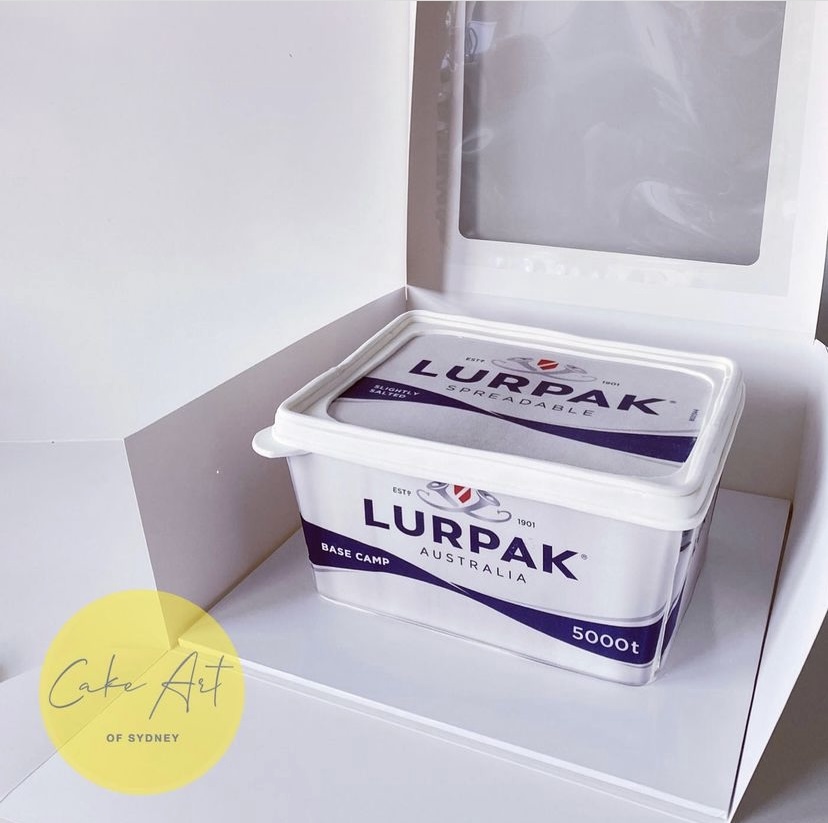 .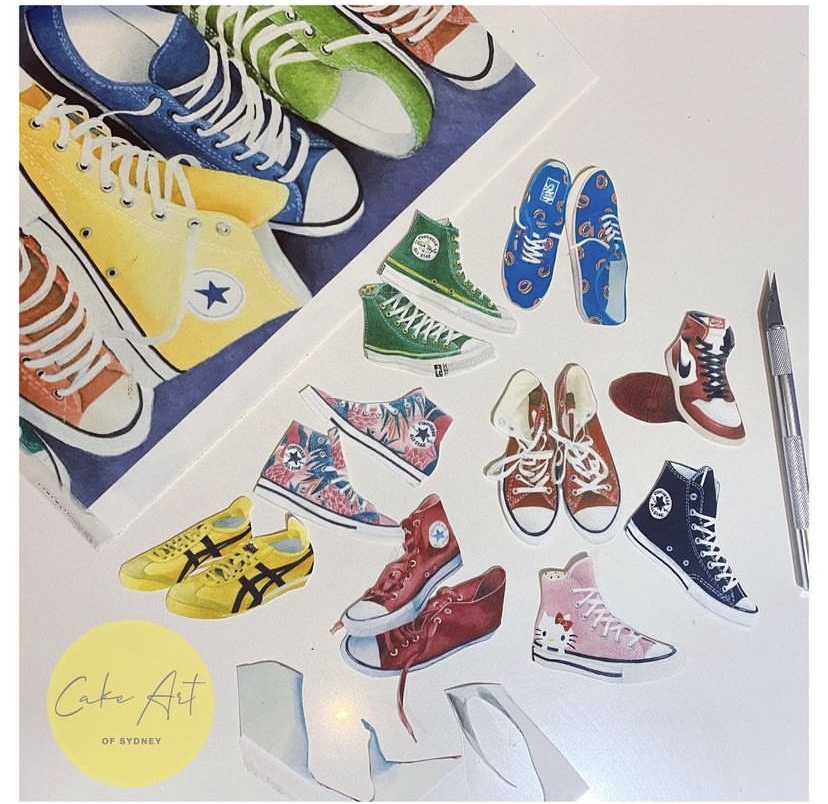 8. Can you share some of your pro tips for printing and applying edible images effectively?
I try to print images at least once every couple of weeks just to keep the inks in my printer from drying out.
I always use clear piping gel brushed thinly but 100 % coverage onto a thin piece of rolled out fondant before placing the edible printed image on top. I find it's a lot better at preventing air bubbles than using water! It also allows you to slightly slide/move the image if you didn't place it completely straight etc, whereas water sticks the print in place immediately.
9. Self-care is crucial! How do you ensure that you're taking care of yourself while also running your business?
Ha! At this point in time, I honestly don't have any free time for myself… but making cakes is my happy place so it really doesn't feel like work most of the time! I always listen to crime podcasts while working at night and I invested in a great coffee machine!
10. What career achievement are you most proud of and why does it hold a special place in your heart?
I think there's two…. Firstly, coming here from the UK just before I turned 30 and deciding on a complete career change in a spur of the moment! I secured an internship at Planet Cake in Balmain, by the end of that year I was teaching courses there, then completed a Cert III and IV Patisserie qualification and ran a cake shop as Head Decorator for 7 years. It's been a crazy journey that I never would have believed before emigrating here!
Secondly, becoming a finalist in the recent 2023 ACDM "Novelty & Children's Cakes" award. To be recognised for such a huge award out here in Australia was really such a big "pinch me" moment!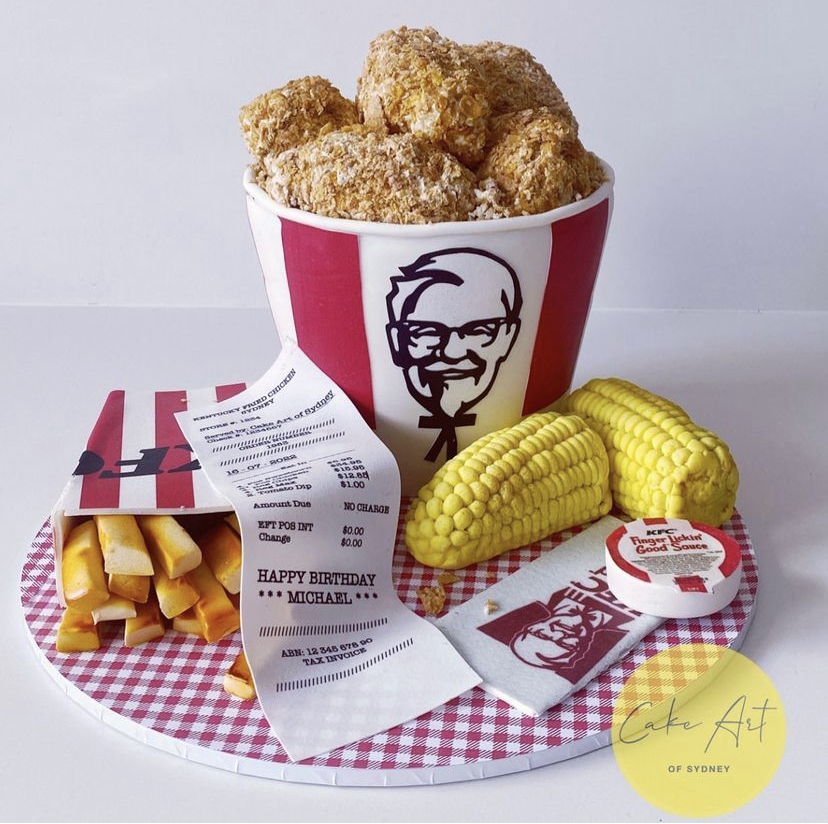 11. Are there any other EIS products that you love using in your work?
I use the edible printing inks in my Canon printer- great, vibrant colours!
I also use EIS edible wafer paper - I recently used it for the first time on a Christening cake and it held up great in the humidity!